Frog on a Log is now available in iBook for your iPad, iPhone and iPod!
All of your favorite Songbooks of Science are now available on CD! Just click on the CD above for ordering information!
You can now download the album or individual tracks of Frog on a Log at iTunes. Make sure you check back to see what other titles are being added!
As a songwriter, children often ask- "What comes first, the music or the words?" With the help of Storybird, I created a poetic text that illustrates "Where My Songs Come From."
My Books
Recent Blog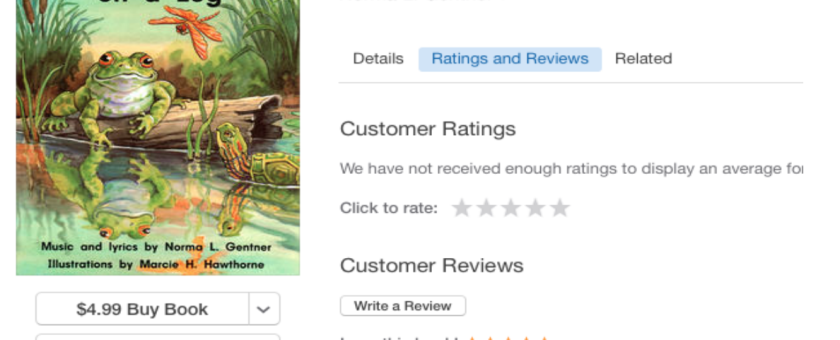 It's been a while since I first published my Songbooks of Science with The Wright Group. Now McGraw-Hill is...